Company

G2 Misuratori Srl was founded in 1997 as a manufacturer of high metrological level water meters (currently up to R400) with the aim of meeting the needs of Utilities/Municipalities.
In order to meet the demands of the market and the continuous technological evolution, G2 MISURATORI has developed new SMART METERS complete with radio modules on 868Mhz frequency and W-Mbus OMS, LoRaWAN, NB-Iot protocols. The new products developed also include the RADIO application for wireless IOT solutions and, for the Covid19 emergency, a new range of THERMOMETERS temperature sensors.
The primary objective is customer satisfaction, pursuing quality in design, exclusively "made in Italy" production, and products; to date, the company has achieved the following results: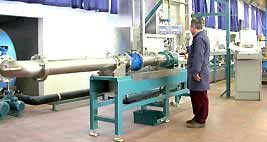 certification of the Quality Management System in accordance with ISO 9001:2015, issued by the DNV GL Certification Body for the design and production of water and heat meters;
certification of the Environmental Management System in accordance with ISO 14001:2004, issued by the DNV GL Certification Body for the design and production of water meters through the stages of assembly, testing and packaging;
the MID approvals (module B for the water meters produced and module D for the production plant), obtained since 2009 and issued by the Notified Body, in compliance with Directive 2014/32/EC, ratified in Italy by Legislative Decree no. 22 of 02/02/2007;
CE certification of radio modules for remote data transmission;
compliance with Ministerial Decree no. 174 of 06/04/2004, which requires the suitability of meter components in contact with water for food use;
the creation of a new research and design department dedicated to hardware and software products for smart metering;
the application of an internal Code of Ethics that regulates the set of rights and responsibilities that the company assumes when carrying out its activities, with the aim of achieving its economic objectives by ensuring legality, correctness and transparency in its actions;
Production (plastic moulding, brass processing, assembly and hydraulic testing) is carried out exclusively in European countries, using the most modern production and control equipment, to ensure the highest possible quality standards.
G2 MISURATORI is associated with ANIMA - Federation of National Associations of Miscellaneous and Related Mechanics Industry and ACISM - Association of Italian Manufacturers of Measuring Instruments for Gas, Fuel and Water.
In its evolution, G2 MISURATORI has introduced a series of solutions WIRELESS IOT, developing in its Electronics Laboratory various radio systems for the management of car parks, waste bins and smart meters, using sensors that communicate with the radio.
Following the COVID19 emergency, in response to the need for access control in common areas, aimed at prevention, G2 measurers, using the resources acquired in the field of measurement, has developed a range of THERMOMETERS that can be used for this purpose.